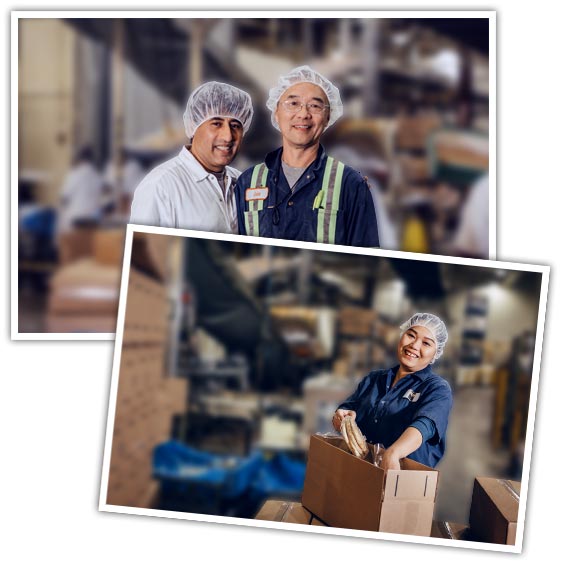 Bakestone Brothers is operated by the Pita Bread Factory, based in Burnaby, BC, Canada. Our family of bakers, logistics experts and administrative staff are dedicated to making the best products for our customers, and we are always looking for talented new members to welcome to our team. As a responsible employer, we are committed to providing a safe and equitable work environment where you feel happy to come to work every day.
Current opportunities available:
We are always looking for great:
- production people
- bakers / assistant bakers
If you would like to talk to us and find out if we are a good fit to help you meet your career goals, please get in touch. Phone 604-528-6111 or email careers@pbf.bc.ca.